Last week in Brussels, PartyParty founder and publisher Josef Lentsch sat down with the secretaries general of the four biggest Europarties to discuss the campaigns ahead of them. What makes a European parliamentary campaign unique, and what challenges do they face? They discussed the lead candidate system, restrictive campaign regulations, and the need for genuinely Europe-wide debates.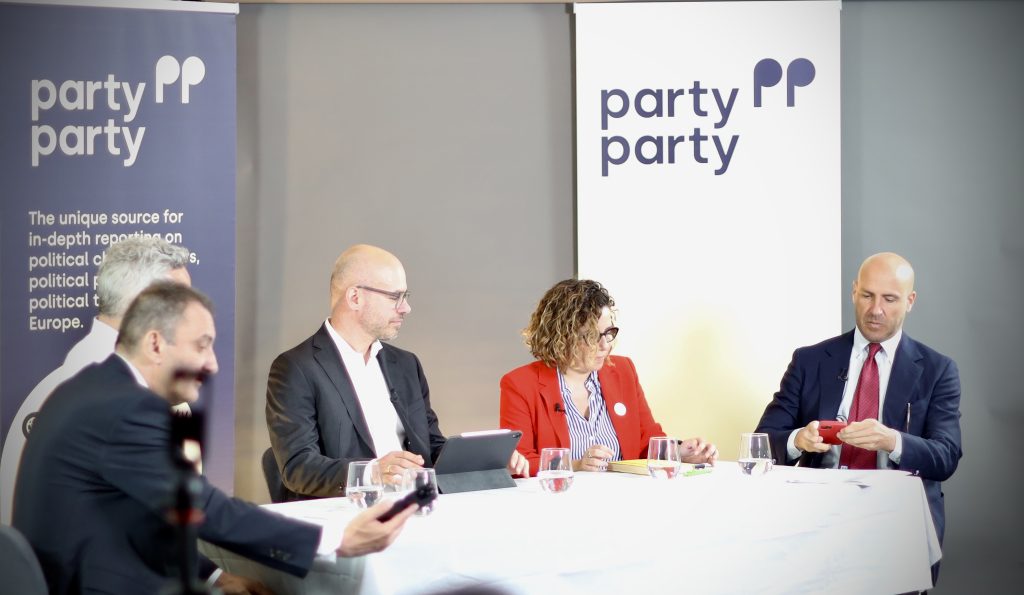 On the image: Participants: Thanasis Bakolas, Secretary General of the European People's Party (EPP), Didrik de Schaetzen, Secretary General Interim of the Alliance of Liberals and Democrats for Europe (ALDE), Benedetta De Marte, Secretary General of the European Green Party (EGP), Giacomo Filibeck, Executive Secretary General of the Party of European Socialists (PES) and Chair: Josef Lentsch, Founder and Publisher of PartyParty.
The next EU parliamentary election will take place in June 2024. A lot has changed since Europeans last headed to the polls in 2019. The United Kingdom, one of the bloc's largest members, has left the union. There has been a global pandemic, the invasion of a European nation by a hostile power, inflation, and a cost of living crisis.